myPARM

Leadership software
Set the sails for the future of your company!
Determine the right business strategy
Responding flexibly to opportunities and risks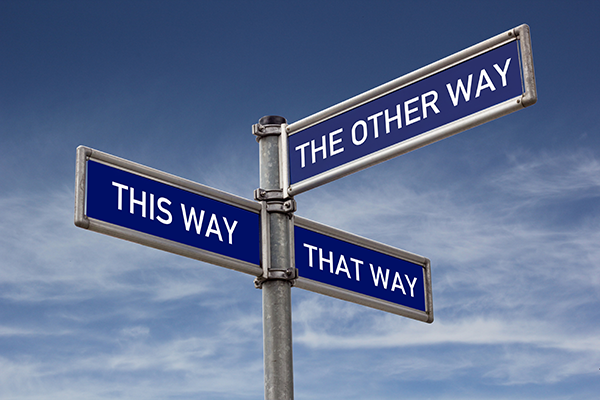 FIND THE RIGHT PATH
Corporate strategy is one of the most important components of management. In order to make the right decisions in this regard, management must clearly see the effects of decisions, influencing criteria and thus both external and internal risks and opportunities.
With our risk-based leadership system, we offer the appropriate solution for sustainable and successful corporate management!
Make software-assisted decisions
myPARM supports you in defining your strategy (by means of integrated SWOT analysis, balanced scorecard, strategy and influence map, portfolio management, etc.), communicating it to the staff and instructing them to take appropriate action. By continuously comparing your ideas and instructions with operational reality, you are able to intervene in time before strategy execution gets out of hand.
Likewise, new risks and opportunities are displayed to you so that you can react optimally to them.

MANAGEMENT INFORMATION SYSTEM
All decision-relevant data in your area of responsibility at a glance – for sound strategic, tactical and operational decisions.
FUNCTIONS
Simultaneous monitoring of any desired object (projects, products, etc.)
Easy consolidation of your data
Ease of work through collection and evaluation of key performance indicators (KPIs) and automated report generation
Escalation mechanism, traffic light and notification system
BALANCED SCORECARD
The Balanced Scorecard helps you to develop, implement and control your strategy.
FUNCTIONS
Strategy development, implementation and control
Strategy Map
SWOT
Balanced Scorecard
Influence Map
Free definition of the perspectives, scheduled targets, KPIs and early warning indicators that are important to you
SUSTAINABILITY BALANCED SCORECARD
Links sustainability management with your corporate strategy to ensure its compliance, success and efficiency.
FUNCTIONS
Activation and adoption of selected GRI categories / targets / indicators in the Balanced Scorecard
Complete GRI-G4 standard catalogue incl.

General standard disclosures
Specific standard disclosures (aspects / indicators) with the categories Economic, Environmental, Social
PORTFOLIO MANAGEMENT
Implement your strategic vision and make it come true.
FUNCTIONS
Freely configurable display based on BCG matrix
Strategic evaluation of objects based on freely definable criteria (score maps)
User-definable metrics enable comparison of operational and strategically determined key figures in several dimensions

RISK AND OPPURTUNITY MANAGEMENT
Systematic recording of risks and opportunities so that you can take measures to minimise risks or increase opportunities.
FUNCTIONS
Risk & Opportunity Identification
Qualitative risk analysis
Quantitative risk assessment
Measures management / risk management / control
Ongoing supervision / monitoring
Systematic recording of risks and opportunities so that you can take measures to minimise risks or increase opportunities.
CONTACT US AND RECEIVE YOUR OFFER
Walter Epple | Member of Management
Dipl.Ing.ETH, Certified Projects Director IPMA Level A, PRINCE2 Foundation