4 tips for international projects
These are the aspects you should consider to make your international project a success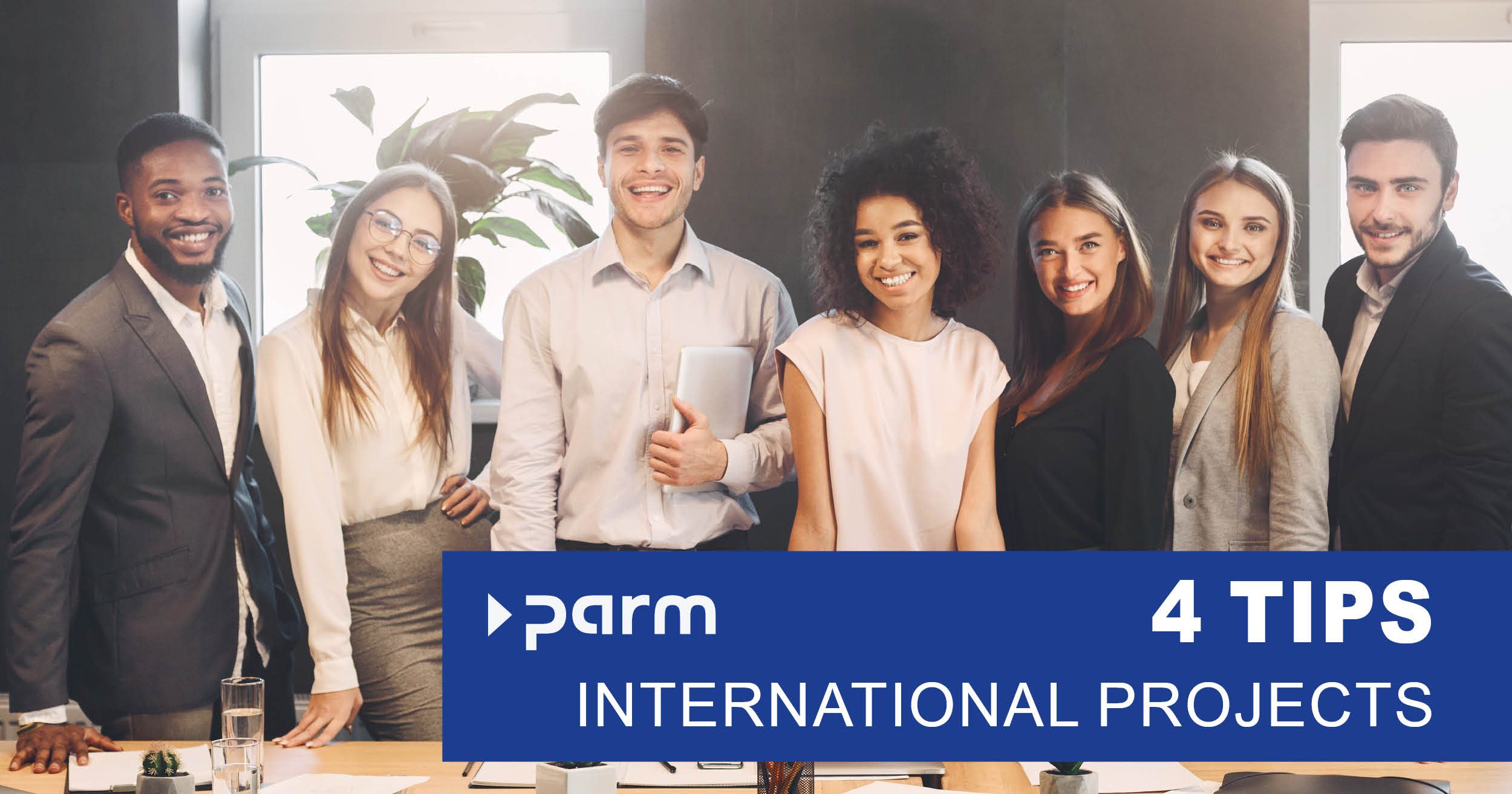 International projects are no longer a rarity due to globalisation. Transnational networks, global competitive situations, international financial markets, globally operating companies but also global labour markets pose challenges not only to large corporations but also to small and medium-sized enterprises. Globalisation also opens numerous opportunities in project management. However, if a project manager is not prepared for the corresponding requirements, difficulties can arise. The following tips can help you to lead your international project to success.
1. Country-specific conditions
There are many different country-specific circumstances that have an impact on your international projects.
Time

Different time zones are forgotten all too quickly, and team members can get frustrated when others cannot be reached during their working hours or when appointments are cancelled. The same applies to country-specific holidays. This requires good communication and planning to accommodate all team members.
Tip: Good project management software automatically adjusts project deadlines to users' time zone settings and public holidays. This way, you do not have to manually adjust the project schedule to different circumstances.
Working conditions

Besides time, different working conditions also play an important role in teamwork. So, you should be aware of any differences that might affect your project before you start.
Politics

A project that seems very interesting in one country may not be feasible in another due to political circumstances – this does not only concern the politics in the country, but also the political climate in the respective companies. It may well be that decision-makers in one company are not in favour of the project. A feasibility analysis helps you to identify such problems even before the project begins.
Infrastructure

When planning the project, also consider the existing infrastructure in the different countries. For example, deliveries may take longer than you expect due to worse infrastructure, which could lead to project delays.
Natural conditions

Natural conditions, such as climate, can also have a significant impact on project implementation. For example, a monsoon can delay deliveries and severe heat or cold can make it difficult to work outdoors.
2. Legal situation
Project leaders should inform themselves in advance about legal circumstances that affect the project. For example, the project may be feasible in one country, but legal conditions in another country may stand in the way of implementation.
In addition, reliable contracts are particularly important as a basis for work in international projects, where cultural differences can easily lead to misunderstandings. Precisely defined framework protect you from unpleasant surprises, facilitate cooperation and form a foundation for your project that is clearly understood by all parties involved.
3. Culture
Different countries, different customs – the cultural environment in which one lives or grew up in strongly shapes people. While most people realise that they have to adapt to other cultures when working on an international project, many are not as aware of how much they themselves are culturally influenced and what prejudices they may have towards other cultures. Not only that: if, for example, they come from similar industries and have similar educational backgrounds, people often assume that their counterparts will have a similar attitude.
In the preparation of an international project, it is therefore not only important to find out about the cultures of the team members, but also to deal openly with your own expectations and prejudices.
Tip: Talk openly about differences and expectations and be curious about how your team members react to different situations – this way they will get a positive picture of the other culture and learn to take it into account in the working environment as well as to include it in the planning and implementation of the project.
4. Communication
Good communication is essential in any project. In international projects, however, it is made more difficult by various factors:
Language barriers

Language barriers are the most obvious challenge in international projects. For example, even if your team members all speak English, this does not necessarily mean that everyone can express themselves well enough to discuss complex issues. In this case, it is helpful if one of the team members can translate or if you hire a translator. But even then, some important points may not be understood or may be lost in translation. Under these circumstances, some team members might be quick to judge the others with incompetence if misunderstandings occur.
Therefore, our tip is to note down everything that was discussed in writing, as most people find it easier to understand something that is presented to them in written form.
Tasks and contact persons

To prevent misunderstandings and promote communication within the project team, you should make sure that each team member knows exactly which tasks are to be fulfilled by him or her and who his or her contact persons are. Therefore, you should design a project organisation chart that your team members can access at any time if there are any uncertainties. This will also help you to avoid inadvertently ignoring hierarchies that are important in some cultures.
Tip: Give special attention and time to the start-up phase of an international project. This allows team members to get to know each other, build trust, understand cultural practices, and form an effective team. Getting to know each other creates a relaxed atmosphere in your team and improves communication.
Physical distance

There are many ways to bridge the physical distance. However, building relationships is still more difficult than when team members are in the same building. Some tips on how communication can work well when there is a physical distance can be found here.
Conflicts and criticism

Every culture deals with conflict and criticism differently. As this is a sensitive topic, you should inform yourself about this in advance and make this clear to your team members to avoid unpleasant situations. Make it clear to them that not every culture accepts direct criticism and explain how your team members should approach conflicts as an alternative
Standardisation of reports and documents

In international projects, it can be difficult to keep all team members informed and coordinated at all times. This is crucial in order to avoid miscommunication. Therefore, you should define communication standards at the beginning of the project.
Tip: Determine how reports are to be documented, and how often regular meetings are to take place and what you expect from the respective team members. A shared project management software can support you with reports that are automatically generated on a regular basis.
Conclusion
International projects demand a lot from the project leaders as well as the project team. The first step is to become aware of potential problems and difficulties. The tips presented above can help you to approach projects, being well prepared. More important, however, is your personal attitude:
Be open and receptive to new things and be prepared to take unfamiliar paths.
Approach intercultural tasks and your team members with sensitivity, tolerance, and with respect.
Try to adapt flexibly to the different requirements and cultures.
More about the project management software myPARM:
Would you like to get to know myPARM in a demo presentation? Then make an appointment with us right away!